Welcome to Lyme Connection
Lyme Connection represents patients, family members, practitioners, researchers and community members committed to ending the suffering caused by tick-borne diseases. We educate the community about prevention and early diagnosis and support patients.
Our goal is to connect patients with compassionate care, helpful services and fellow patients. We offer the encouragement and validation needed to make it through what is often a daunting challenge. Come join us.
Two September Lyme Conferences
Columbia University/LDA - 18th Annual Lyme CME Conference
Lyme & Other Tick-Borne Diseases:
What Clinicians Need to Know about an Expanding Epidemic
Hilton Penns Landing, Philadelphia, PA
September 23-34, 2017
This conference is designed for medical & health professionals & researchers. The conference is also open for the general public to register. Adults only.
Click HERE for registration information.
Saturday, September 23, 2017
9am to 4:30pm
Learn about the facts of Lyme disease and how you can protect yourself and your family.
Click HERE for registration information.
11th Annual Lyme Patient Conference
Thursday, May 18, 2017 5:00 pm - 9:30 pm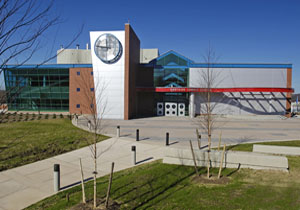 Location:
Student Center Ballroom, Western CT State University, Danbury, CT
Description:
"Beyond Lyme: Redefining the Future of Tickborne Diseases" is the theme for the 11th Annual Lyme Connection patient conference and health fair scheduled for Thursday evening, May 18 at Western CT State University. Free and open to the public, the educational event will be held in the beautiful Westside Campus Student Center ballroom. No pre-registration is required for this event.

The evening's speakers include Osteopathic Physician Dr. Thomas Moorcroft and Neurologist and Clinical Neurophysiologist Dr. Elena Frid.

Dr. Eva Sapi, professor and department chair at the University of New Haven, will receive Lyme Connection's first "Courage in Research" Award for her studies investigating the different forms of Borrelia burgdorferi, the predominant causative agent of Lyme disease in the United States.

Health Fair: 5:00 p.m. - 9:00 P.M. Featuring exhibitors representing tick-control products and services, Lyme-literate practitioners, testing laboratories, and a wide range of manufacturers offering prevention and patient support services.

Speaker presentations begin at 7:00 p.m. and will conclude at 9:30 following a question and answer session.

The WestConn Westside Student Center is located at 43 Lake Ave. Extension in Danbury. This is the 11th annual event Lyme Connection has held at WestConn and marks the 14th year the group has provided education, patient support and advocacy in the Greater Danbury area.

Event sponsors include: Dr. Roseann Capanna-Hodge, IGeneX, Inc., NutraMedix and Select TCS Tick Control System. Exhibit spaces are still available. Contact Karen Gaudian at RLDTF@concast.net
Posted on 08/21/2017
Return To List