Support Groups
Support Groups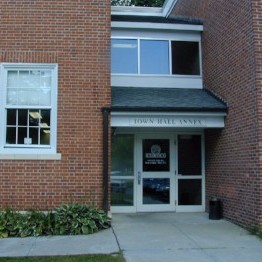 Lyme Connection offers monthly support groups in Ridgefield for Lyme Disease patients and their loved ones. If you are looking for connection, validation and information, come join the discussion. Check for cancellations here on our website if inclement weather is predicted. Groups are always canceled if Ridgefield schools are closed.
Evening Support Groups- 
Day: Second and Fourth Thursdays of every month
Time: 5– 7:00 p.m.
Lyme Connection Office- Town Hall Annex
66 Prospect St., Ridgefield CT 06877
The Annex is located between the Yanity Gym and the Board of Education offices.
Contact: Karen Gaudian at RLDTF@comcast.net   
Daytime Wellness Support Group - no longer meeting
Young Adult Support Group - no longer meeting
Other Connecticut Support Groups:
BETHEL, CT no longer meeting
NEW! CANTON, CT Lyme Disease Support group. Next meeting Friday, May 22. Noon to 1:30, at LaSalle's Restaurant. Contact Deb at earthsong59@sbcglobal.net.
GREENWICH, CT  no longer meeting
NEW! HEBRON, CT Lyme Support Group.Second Wednesday of the month. 7:00-8:00 pm. 27 Main St. Contact:p_fontana@hotmail.com.
OLD LYME, CT  Lyme Disease Support Group, Third Thursday of each month, 6:30 pm, 52 Lyme St. Free, open group. Contact: Kelly at 860-395-0284
NEW! MANSFIELD/STORRS, CT Lyme Disease Support Group. Informal get togethers based on interest and weather. Call or email to learn more.
Email: MansfieldCTLyme@gmail.com   Phone:860-948-0151  Facebook: https://m.facebook.com/mansfield.storrs.lyme.disease.support?_rdr
MERIDEN, CT  Lyme Disease and Chronic Illness Support Group,  2017 meetings are scheduled for Monday Feb. 13, March 13, April 10, May 1, June 12, July 10, August 14, Sept. 11, October 16, November 13, Dec. 11.  6:00- 7:00 p.m., Meriden Public Library, 105 Miller Street, Meriden, CT 06450, Discussion, information and support. Contact: Crystal Carter, Group Facilitator at MeridenLymeHope@gmail.com.;  http://www.facebook.com/MeridenLymeGroup
SOUTHBURY, CT  Tribury Lyme Disease Support Group, Third Thursday of every month, 1:00 p.m.,United Church of Christ, 283 Main Street, Southbury, CT Room 101, Use side entrance, follow green signs, Free meetings offering speakers and discussion. Contact: support@triburylyme.org  Check website triburylyme.org for cancellations.
New York Support Groups
PLEASANT VALLEY, NY  The Mid-Hudson Lyme Disease Support Group, Second Wednesday of each month,7:30 p.m.,Pleasant Valley Presbyterian Church, Rt. 44 Pleasant Valley, Contact: Pat at 845-889-4242
RHINEBECK, NY  The Northern Dutchess Lyme Disease Support Group, Second Tuesday of every month, 7:00 - 9:00 p.m., Northern Dutchess Hospital, Conference Room adjacent to the cafeteria, *Enter through lobby and ask for directions.  Wheelchair accessible. 6511 Springbrook Ave. For more information call Lauren at 845-758-8457 or Dawn at 845-518-0058  Call to confirm if inclement weather 
ROSENDALE, NY The Ulster County Lyme Support Group, Fourth Wednesday of every month, 7:00 p.m., Sustainable Living Center, 150 Cottekill Rd., (In Google Maps type "Cottekill Rd. and Susan St., Cottekill"). Contact Susie 845-891-6760 or Rick 845-616-5410. 
Massachusetts Support Groups 
NORTHAMPTON, MA  Lyme Disease and Chronic Illness Support and Wellness Group, Every 3rd Sunday,  12:30pm-2:15pm, Calvin Coolidge Nursing and Rehabilitation Center, 548 Elm Street, (just past rear entrance to Cooley Dickinson Hospital), Facilitator Rob Hurwich, Contact: robhurwich@yahoo.com
                             
New Jersey Support Group
NEWTON, NJ Sussex County Lyme Support Group, Third Thursday of the month, 7 pm  - 9 pm,  The United Methodist Church, 111 Ryerson Avenue,                     Newton, NJ. For more information or to RSVP, email  Joann at molnajoa1@verizon.net or call Marty at  201-213-4178.
Online Support Group for Parents
NEW!  LymeDisease.Org starting  LymeParents yahoo group.Open to anyone who is a parent or family member of a child with Lyme disease and/or other tick-borne infections. To join, go to: https://groups.yahoo.com/neo/groups/Lymeparents/info  Moderator: Dorothy Leland, LymeDisease.org
Lyme Patient Retreat in Maine
Oct 30th - Nov 1st, 2016 - Two Day Retreat
Marie Joseph Spiritual Center
Sunday 4 PM - Tuesday 12 Noon
10 Evans Rd, Biddeford, Maine 04005
This is a relaxed two day retreat for anyone dealing with chronic illness. The focus of our time will be spent on uncovering the true essence of who we are through easy conversations and short guided meditations. There will be free time to take walks on the beach or to explore the area.
For complete details and to register, click HERE.