Join us on Friday, May 15, 2020 for our 14th Annual Patient Conference & Health Fair. Keynote speaker will be Dr. Richard Horowitz.
A look back at our 2019 Conference:
Thirteenth Annual Lyme Patient Conference and Health Fair


Thursday, May 16, 2019
Lyme Connection's13th Annual patient conference and health fair at Western Connecticut State University's Westside Campus Student Center. The program began with a Lyme-focused health fair featuring tick-control products, Lyme-literate practitioners, testing laboratories, and a wide range of manufacturers offering prevention and patient support services. Attendees heard from internationally acclaimed speakers specializing in tickborne infections. 
SPEAKERS INCLUDED:
Dr. Robert C. Bransfield - clinical associate professor at Robert Wood Johnson Medical School, past president of ILADS and past president of the New Jersey Psychiatric Association.
Pat Smith - president of the all-volunteer national non-profit Lyme Disease Association and serves as a member of the HHS Tick-borne Disease Working Group.
Dr Kenneth Liegner, Courage in Patient Care Award - board certified internist with training in pathology and critical care medicine, an ILADS member and author of In the Crucible of Chronic Lyme Disease.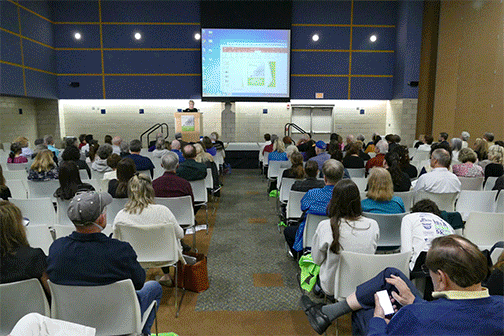 Thank you to our 2019 sponsors:

---
We are grateful to the many health care professionals, researchers and volunteers who help make our Lyme Connection programs a success. With their help, we  educate the community about prevention, symptoms, diagnosis, treatment and the future of tickborne diseases. Check our monthly calendar for details about upcoming patient events, library speakers, professional conferences and support group presentations.