Welcome to Lyme Connection
Lyme Connection represents patients, family members, practitioners, researchers and community members committed to ending the suffering caused by tick-borne diseases. We educate the community about prevention and early diagnosis and support patients.
Our goal is to connect patients with compassionate care, helpful services and fellow patients. We offer the encouragement and validation needed to make it through what is often a daunting challenge.
Come join us.
Support Group Speaker Rescheduled for Thursday evening April 12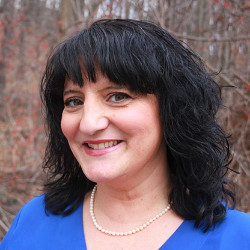 Ridgefield and Newtown-based Psychologist, Dr. Roseann Capanna-Hodge, E.d.D., LPC, BCN, will focus on therapies that support the Central Nervous System in reducing the stress response. Physiologically, the body is designed to deal with stress first and healing second, so getting the CNS to self-regulate is critical for wellness. Dr. Roseann will discuss research-based, holistic therapies, such as, Neurofeedback, Biofeedback, and PEMF used with those afflicted with Neurological Lyme and how symptoms are supported. Check the calendar for time and location.
Lymethriving Connecticut Retreat
Friday, March 24, 2017 2:00 pm - Sunday, March 26, 2017 11:00 am
Location:
Wisdom House 229 E Litchfield Rd, Litchfield, CT 06759
Description:
Lymethriving retreat for anyone dealing with chronic illness!

Spending time together to explore the true nature of who we are, beneath illness, beneath suffering, to realize the peace and love that is ever present, bringing the awareness of it into our lives as an experience of well being. In remembering who we are we bring the expansive and healing energy of peace and love into our lives, regardless of our circumstances….healing from the inside out. The retreat's primary focus is not on illness or how to fix the body, but rather using the experience of illness as a 'tool' to distinguish where we block our natural self-expression and to be knowingly aware of our wholeness.
There will be light structure to include experiential exploration of the Consciousness we are, and to address the steps involved in the journey of true healing. There will also be time for discussions on topics relevant to the participants and their own individual journeys. This is a relaxed and loving time together with free time to do whatever nourishes you. Attire is super comfy clothing. PJ's all weekend are totally acceptable.
The retreat center is located in a beautiful and peaceful area, around the corner from Topsmead State Forest. Warm and comfy clothing will make outdoor strolls in the labyrinth and the state park possible.

Posted on 03/23/2018
Return To List