Welcome to Lyme Connection
Lyme Connection represents patients, family members, practitioners, researchers and community members committed to ending the suffering caused by tick-borne diseases. We educate the community about prevention and early diagnosis and support patients.
Our goal is to connect patients with compassionate care, helpful services and fellow patients. We offer the encouragement and validation needed to make it through what is often a daunting challenge.
Come join us.
Support Group Speaker Rescheduled for Thursday evening April 12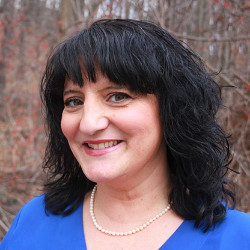 Ridgefield and Newtown-based Psychologist, Dr. Roseann Capanna-Hodge, E.d.D., LPC, BCN, will focus on therapies that support the Central Nervous System in reducing the stress response. Physiologically, the body is designed to deal with stress first and healing second, so getting the CNS to self-regulate is critical for wellness. Dr. Roseann will discuss research-based, holistic therapies, such as, Neurofeedback, Biofeedback, and PEMF used with those afflicted with Neurological Lyme and how symptoms are supported. Check the calendar for time and location.
Protecting Your Family from Tick-borne Diseases
Saturday, May 6, 2017 10:00 am - 11:30 am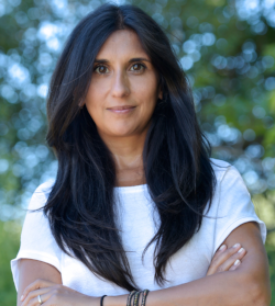 Location:
Ridgefield Library, 472 Main Street, Ridgefield, CT 06877
Description:
Tick-borne disease prevention expert Dr. Neeta Connally and Master Gardner Tessa O'Regan are teaming up to teach effective strategies for staying safe from ticks while still enjoying the great outdoors. Whether you're a weekend gardener or avid hiker, pet owner or parent, you'll benefit from hearing the latest research on disease prevention along with landscaping tips for reducing ticks in your yard. This program covers the complete "tool box" of prevention options and provides the perfect opportunity to ask questions. Everyone will leave with a free tick tweezer … just in case.

Dr. Neeta Connally is an associate professor of biology and oversees the Tickborne Disease Prevention Laboratory at Western Connecticut State University. Her primary research interests focus upon the backyard prevention of Lyme and other tickborne diseases in the northeastern US. She holds a Master of Science in Public Health from Tulane University School of Public Health and Tropical Medicine, as well as a Ph.D. in medical entomology from the University of Rhode Island. Prior to joining the faculty at WCSU, Dr. Connally was an associate research scientist working on Lyme disease prevention at Yale School of Public Health. Some of her current research projects include evaluating tick repellent clothing, as well as testing an integrated tick management approach to disease prevention in partnership with the Centers for Disease Control and the TickEncounter Resource Center at the University of Rhode Island. She has served as the scientific advisor for the Ridgefield Health Department's BLAST Tick-borne Disease Prevention Program since 2008. Dr. Connally resides in Ridgefield with her husband, two children, two Australian shepherds, and 14 chickens.

Tessa O'Regan is a lover of kids, dogs and sunny days outdoors! She is a certified Landscape Designer, Lighting Designer and a Master Gardener, who has been gardening professionally in Fairfield county for the past fifteen years. A member of NOFA, the Northeast Organic Farmers's Association. Tessa's goal is to help homeowners and businesses create their dream landscape in an ecologically responsible manner. Tessa lives in Ridgefield with her husband and 14 year old Golden Retriever "puppy", Gretzky.

This program is sponsored by the Ridgefield Health Department's BLAST Tick-borne Disease Prevention Program, Lyme Connection, Rotary Club of Ridgefield, Western Connecticut Health Network and the library and is also part of the Noreen L. Papa - Mothers: Live Your Life series.

Posted on 03/23/2018
Return To List