Welcome to Lyme Connection
Lyme Connection represents patients, family members, practitioners, researchers and community members committed to ending the suffering caused by tick-borne diseases. We educate the community about prevention and early diagnosis and support patients.
Our goal is to connect patients with compassionate care, helpful services and fellow patients. We offer the encouragement and validation needed to make it through what is often a daunting challenge.
Come join us.
Support Group Speaker Rescheduled for Thursday evening April 12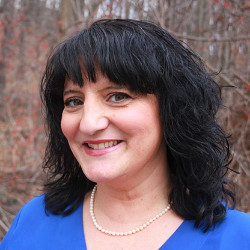 Ridgefield and Newtown-based Psychologist, Dr. Roseann Capanna-Hodge, E.d.D., LPC, BCN, will focus on therapies that support the Central Nervous System in reducing the stress response. Physiologically, the body is designed to deal with stress first and healing second, so getting the CNS to self-regulate is critical for wellness. Dr. Roseann will discuss research-based, holistic therapies, such as, Neurofeedback, Biofeedback, and PEMF used with those afflicted with Neurological Lyme and how symptoms are supported. Check the calendar for time and location.
INFECTIONS AND THE BRAIN: Essentials for Mental Health and Health Care Practitioners
Friday, October 13, 2017
Location:
Leir Retreat Center, Ridgefield, CT
Description:
2017 Mental Health Conference

INFECTIONS AND THE BRAIN: Essentials for Mental Health and Health Care Practitioners

Professional Conference: Open to psychiatrists, therapists, social workers and other mental health and medical practitioners only.

Friday, October 13, 2017
8:30 a.m. - 3:30 p.m.
The Leir Retreat Center, Ridgefield, CT

Please join us for Lyme Connection's 6th annual conference for Mental Health professionals. Tick-borne infections such as Lyme disease, Bartonella, and Babesia, and other infections such as Strep often disrupt brain function and negatively impact emotion, behavior and cognitive functioning. Speakers will discuss mechanisms of brain involvement, infection-induced autoimmune encephalopathy, the role of psychoimmunology, symptom presentation, and diagnostic and treatment considerations.

There is no charge for this full day event thanks to the generous support of the Leir Charitable Foundations and the Leir Retreat Center. Due to limited seating, registration is required and will be taken on first come, first served basis.
Registration will start at 8:30 am; presentation will start promptly at 9 am.
Breakfast and lunch will be provided.

SPEAKERS:
Sandy Berenbaum, LCSW, BCD
Robert C. Bransfield, MD
Elena Frid, MD
Charles Ray Jones, MD
Judith G. Leventhal, PhD
Kenneth B. Liegner, MD
Sheila M. Statlender, PhD

To register, print and fax the form below (Related Links-Registration Form) to Karen Gaudian, Chair Lyme Connection
203.431.2311 or email to RLDTF@comcast.net.

Feel free to share this information with your professional colleagues.
Posted on 03/21/2018
Return To List