Welcome to Lyme Connection
Lyme Connection represents patients, family members, practitioners, researchers and community members committed to ending the suffering caused by tick-borne diseases. We educate the community about prevention and early diagnosis and support patients.
Our goal is to connect patients with compassionate care, helpful services and fellow patients. We offer the encouragement and validation needed to make it through what is often a daunting challenge.
Come join us.
Pfeiffer to Speak at Ridgefield Library Thursday Evening, June 14
Mary Beth Pfeiffer will discuss her new book-- "Lyme: The First Epidemic of Climate Change" -- at the Ridgefield (CT) Library on Thursday evening, June 14. Pfeiffer documents the human contribution to the dangerous spread of Lyme disease to dozens of countries and multitudes of people and challenges medical dogma that has left many untreated. "Lyme" makes a powerful case for action to combat ticks, address patient pain, and recognize humanity's role in creating an epidemic.
Pfeiffer has been a journalist for four decades. In the last five years, she has emerged as the nation's leading investigative reporter on Lyme disease, attracting national and international attention and winning seven awards for her groundbreaking articles. Pfeiffer was the first recipient of Lyme Connection's Courage in Journalism Award in 2014.
This program is co-sponsored by Ridgefield Library, Lyme Connection and Books on the Common. Copies of Lyme: The First Epidemic of Climate Change will be available for sale and signing at the event. Register HERE.
12th Annual Lyme Patient Conference and Health Fair
Thursday, May 17, 2018 5:00 pm - 9:30 pm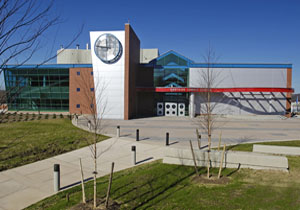 Location:
Western CT State University Westside Campus Student Center, 43 Lake Avenue Ext. Danbury, CT 06811
Description:
Speakers:
Dr. Steven Phillips, MD
Internationally renowned Lyme and tick-borne diseases physician/researcher, Wilton, CT
Dr. Neil Spector, MD
Oncologist, researcher, author and Lyme patient, Duke University School of Medicine
Dana Parish
Lyme patient, advocate, Biotech start-up cofounder, Sony songwriter, author

Courage in Journalism Award Recipient
Lew Leone
VP/General Manager, WNYW-Fox5NY
Emmy Award winning series
"Lyme and Reason: The Cause and Consequences of Lyme Disease"

Health Fair featuring Lyme-literate practitioners, prevention products,

Free registration

Posted on 04/20/2018
Return To List