Welcome to Lyme Connection
Lyme Connection represents patients, family members, practitioners, researchers and community members committed to ending the suffering caused by tick-borne diseases. We educate the community about prevention and early diagnosis and support patients.
Our goal is to connect patients with compassionate care, helpful services and fellow patients. We offer the encouragement and validation needed to make it through what is often a daunting challenge.
Come join us.
Have you heard about our grants?
Lyme Connection received a $25,500 three-year grant grant from The Community Foundation for Greater New Haven to support patients with medical expenses. These funds will be used to assist Connecticut residents in need of financial assistance in the diagnosis and treatment of Lyme and other tick-borne diseases from doctors following the International Lyme and Associated Diseases Society (ILADS) guidelines. Connecticut residents, who fall at or below 85% of the State Median Income Level, receive state or federal assistance are encouraged to apply. Read more HERE.
12th Annual Lyme Patient Conference and Health Fair
Thursday, May 17, 2018 5:00 pm - 9:30 pm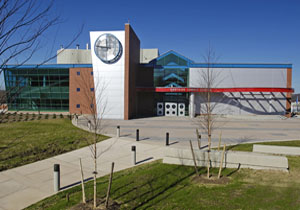 Location:
Western CT State University Westside Campus Student Center, 43 Lake Avenue Ext. Danbury, CT 06811
Description:
Tonight's conference HAS NOT been impacted by the storms earlier this week. The university is open.

Speakers:
Dr. Steven Phillips, MD
Internationally renowned Lyme and tick-borne diseases physician/researcher, Wilton, CT
Dr. Neil Spector, MD
Oncologist, researcher, author and Lyme patient, Duke University School of Medicine
Dana Parish
Lyme patient, advocate, Biotech start-up cofounder, Sony songwriter, author

Courage in Journalism Award Recipient
Lew Leone
VP/General Manager, WNYW-Fox5NY
Emmy Award winning series
"Lyme and Reason: The Cause and Consequences of Lyme Disease"

Health Fair featuring Lyme-literate practitioners, prevention products,

Free registration

This form stopped accepting submissions on May 17, 2018 5:00 pm CDT.
Posted on 12/19/2018
Return To List