Welcome to Lyme Connection
Lyme Connection represents patients, family members, practitioners, researchers and community members committed to ending the suffering caused by tick-borne diseases. We educate the community about prevention and early diagnosis and support patients.
Our goal is to connect patients with compassionate care, helpful services and fellow patients. We offer the encouragement and validation needed to make it through what is often a daunting challenge.
Come join us.
Save The Date: Thursday, May 16, 2019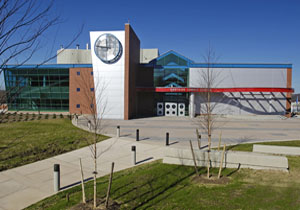 Join us for Lyme Connection's13th Annual  patient conference and health fair scheduled for Thursday evening, May 16 at Western Connecticut State University's Westside Campus Student Center. The event is free and open to the public.  The 2018 event welcomed over 400 attendees from eight states.  Watch for full details announcing our guest speakers and health fair exhibitors coming soon.
Mary Beth Pfeiffer at Ridgefield Library
Thursday, June 14, 2018 7:00 pm - 8:30 pm
Location:
Ridgefield Library, 472 Main Street, Ridgefield, CT 06877
Description:
Mary Beth Pfeiffer will discuss her new book-- "Lyme: The First Epidemic of Climate Change."

Pfeiffer documents the human contribution to the dangerous spread of Lyme disease to dozens of countries and multitudes of people. In a book based firmly in science, author Mary Beth Pfeiffer shows ticks climbing mountains and crossing borders as temperatures rise and ecosystems are altered. As important, Pfeiffer challenges medical dogma that has left many untreated. "Lyme" makes a powerful case for action to combat ticks, address patient pain, and recognize humanity's role in creating an epidemic.

Pfeiffer has been a journalist for four decades. In the last five years, she has emerged as the nation's leading investigative reporter on Lyme disease, attracting national and international attention and winning seven awards for her groundbreaking articles. Judges who awarded her the Society of Professional Journalists' Sigma Delta Chi Award called her articles, "Exhaustively reported...a great example of explanatory journalism on a matter of public health concern using both well-chosen expert sources and ordinary people facing extraordinary circumstances."

A graduate of Marist College in Poughkeepsie, N.Y., Pfeiffer began her career at the Staten Island (N.Y.) Advance, her hometown newspaper. She reported for 30 years for the Poughkeepsie (N.Y.) Journal, a small daily newspaper that supported her research.

Pfeiffer's articles have been underwritten by the Fund for Investigative Journalism, Kaiser Family Foundation for Health, and the Open Society Institute, which named her a Soros Justice Media Fellow in 2004. The fellowship led to the publication in 2007 of her first book, "Crazy in America: The Hidden Tragedy ofthe Criminalized Mentally Ill," which has been acclaimed as a testament to the inhumanity of prison solitary confinement. She has written for The New York Times Magazine, Village Voice, Boston Globe, Miami Herald, Hartford Courant, Des Moines Register, Newsday, and USA Weekend magazine.

She resides on a country lane in Ulster County, N.Y., with her husband, Robert Miraldi, an author and journalism professor.

This program is co-sponsored by Ridgefield Library, Lyme Connection and Books on the Common. Copies of Lyme: The First Epidemic of Climate Change will be available for sale and signing at the event.

Please register.
Posted on 02/22/2019
Return To List