Welcome to Lyme Connection
Lyme Connection represents patients, family members, practitioners, researchers and community members committed to ending the suffering caused by tick-borne diseases. We educate the community about prevention and early diagnosis and support patients.
Our goal is to connect patients with compassionate care, helpful services and fellow patients. We offer the encouragement and validation needed to make it through what is often a daunting challenge.
Come join us.
Save The Date: Thursday, May 16, 2019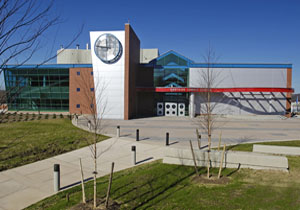 Join us for Lyme Connection's13th Annual  patient conference and health fair scheduled for Thursday evening, May 16 at Western Connecticut State University's Westside Campus Student Center. The event is free and open to the public.  The 2018 event welcomed over 400 attendees from eight states.  Watch for full details announcing our guest speakers and health fair exhibitors coming soon.
Evening Support Group with Dr. Deb Bossio
Thursday, September 27, 2018 5:00 pm - 7:00 pm
Location:
Lyme Connection Offices, Town Hall Annex, 66 Prospect St., Ridgefield
Description:
Guest Speaker: Naturopathic Physician Dr. Deb Bossio
The Importance of Detox in Treatment and Recovery

For treatment of Lyme and coinfections to be successful it is crucial to get toxins out of the body. The body must be able to evacuate waste effectively. Sometimes in the course of the illness our bodies and organs need help with this process. Finding an efficient and manageable detox routine that works for you is vital. Dr Bossio will present about the importance and necessity of detoxification and a variety of medical and natural ways to effectively detox.

There will also be time for questions and discussion after her presentation.

Even if you currently follow a detox routine, come learn about other effective options.

As a natur­o­pathic physi­cian, Dr. Bossio pro­vides com­pre­hen­sive health care to all mem­bers of the fam­ily. In addi­tion to her gen­eral prac­tice, Dr. Bossio spe­cial­izes in women's health, pedi­atrics, Lyme dis­ease, and diges­tive dis­or­ders. Patients can expect indi­vid­u­al­ized treat­ment plans that may include diet and nutri­tional ther­apy, herbal med­i­cine, and home­opa­thy. Dr. Bossio has an open, holis­tic approach to med­i­cine and is known for tak­ing the time to get to know her patients and their needs. She looks for­ward to assist­ing patients in their quest for opti­mal health and well-being.

We follow the Ridgefield school schedule during inclement weather. Groups are always cancelled when school and/or after school activities are cancelled.


Posted on 02/22/2019
Return To List