Brain Under Attack: An Author Talk at the Ridgefield Library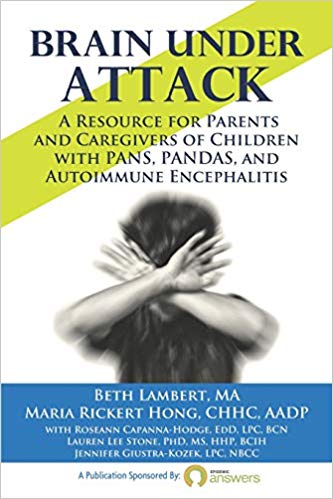 Have a child or teen with mental health, neurological, or behavioral issues, such as Lyme Disease, PANS/PANDAS, Autism, sensory processing, OCD, ADHD, ODD, anxiety or depression?
Then come and join the authors and Epidemic Answers board members, Maria Rickert-Hong, Roseann Capanna-Hodge, and Jennifer Giustra-Kozek of the bestselling book, "Brain Under Attack: A Resource for Parents and Caregivers of Children with PANS/PANDAS, and Autoimmune Encephalitis". Learn about how root causes can impact the brain and body and produce a variety of mental and physical issues.
There will be an opportunity for Q & A. Books will be for sale and 100% of the proceeds go to the nonprofit, Epidemic Answers. This program is co-sponsored by the Library and Lyme Connection. This program is also part of the Library's Noreen L. Papa - Mothers: Live Your Life series.
Registration requested.