Support Groups
Support Groups & Grants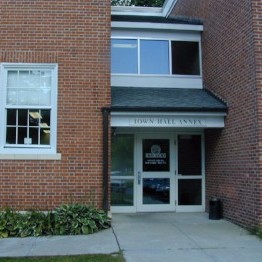 Lyme Connection offers monthly support groups in Ridgefield for Lyme Disease patients and their loved ones. If you are looking for connection, validation and information, come join the discussion. Groups are always canceled if Ridgefield schools are closed, close early or cancel after school activities. Check HERE for the latest school cancellation information.
We hold TWO monthly support groups every month- 
Evening Support Group: Second Thursday of every month: 5 p.m. – 7:00 p.m.
Lunchtime Support Group: Starting in January
Both held at the Lyme Connection Office- Town Hall Annex, 66 Prospect St., Ridgefield CT 06877
The Annex is located between the Yanity Gym and the Board of Education offices.
Contact: Karen Gaudian at RLDTF@comcast.net with questions
Other Connecticut Support Groups:
Be sure to check that group is still meeting before attending. While this list is updated regularly, changes may occur that we are not aware of. List last updated on February 6, 2018. Send information on changes and new groups to: info@lymeconnection.org
BETHEL, CT - no longer meeting
CANTON, CT-  no longer meeting
GREENWICH, CT  - no longer meeting
HEBRON, CT - Lyme Support Group.Second Wednesday of the month. 7:00-8:00 pm. 27 Main St. Contact:p_fontana@hotmail.com.
OLD LYME, CT -  Lyme Disease Support Group, Third Thursday of each month, 6:30 pm, 52 Lyme St. Free, open group. Contact: Kelly at 860-395-0284
MANSFIELD/STORRS, CT-  Lyme Disease Support Group. Informal get togethers based on interest and weather. Call or email to learn more.
Email: MansfieldCTLyme@gmail.com   Phone:860-948-0151  Facebook: https://m.facebook.com/mansfield.storrs.lyme.disease.support?_rdr
MERIDEN, CT - Lyme Disease and Chronic Illness Support Group,  2018 will be held the first Saturday of every month. July and August meetings are dependent upon whether the Meridan Library will be open on Saturdays during the summer months. 12:00 p.m. - 1:00 p.m., Meriden Public Library, 105 Miller Street, Meriden, CT 06450, Discussion, information and support. Contact: Crystal Carter, Group Facilitator at MeridenLymeHope@gmail.com.;  http://www.facebook.com/MeridenLymeGroup
SOUTHBURY, CT-  Tribury Lyme Disease Support Group, Third Thursday of every month, 1:00 p.m.,United Church of Christ, 283 Main Street, Southbury, CT Room 101, Use side entrance, follow green signs, Free meetings offering speakers and discussion. Contact: support@triburylyme.org  Check website triburylyme.org for cancellations.
WILTON, CT- no longer meeting
New York Support Groups
PLEASANT VALLEY, NY-  The Mid-Hudson Lyme Disease Support Group, Second Wednesday of each month,7:30 p.m.,Pleasant Valley Presbyterian Church, Rt. 44 Pleasant Valley, Wheelchair accessible, Contact: Rachel at 845-229-8925
RED HOOK, NY - The Northern Dutchess Lyme Disease Support Group, Second Tuesday of every month, 7:00 - 9:00 p.m., Red Hook Community Center, 59 Fisk Street, Red Hook, Contact Lauren at 845-758-8457  Call to confirm if inclement weather 
WOODSTOCK, NY- The Ulster County Lyme Support Group, Fourth Wednesday of every month, 7:30 p.m.,Overlook United Methodist Church, 233 Tinker Street, Woodstock, Contact Susie 845-891-6760 or Rick 845-616-5410. 
Massachusetts Support Groups 
BRISTOL COUNTY LYME SUPPORT GROUP -  Contact Annie Labrie at BCMLDSG@yahoo.com
CAPE COD LYME SUPPORT -  Contact Lisa Freeman @ lfree125@comcast.net
GREATER BOSTON AREA METROWEST GROUP -  Contact Fred Cheslek @ fcheslek@yahoo.com
LYME ALLIANCE OF THE BERKSHIRES -  Contact Kenneth Mercure @ berkshirelyme@yahoo.com
LYME AWARENESS OF CAPE COD -   Contact Ron Gangemi @ rongangemi@yahoo.com
NORTHAMPTON -  Lyme Disease and Chronic Illness Support and Wellness Group, Every 3rd Sunday,  12:30pm-2:15pm, Calvin Coolidge Nursing and Rehabilitation Center, 548 Elm Street, (just past rear entrance to Cooley Dickinson Hospital), Facilitator Rob Hurwich, Contact: robhurwich@yahoo.com 
RAINBOW LYME GROUP - Contact Kenneth Mercure @ thelymelife@yahoo.com
S.L.A.M. (Sturbridge Lyme Awareness of Massachusetts) -  Contact Trish McCleary @ S.L.A.M.@msn.com      
New Jersey Support Group
NEWTON - Sussex County Lyme Support Group, Third Thursday of the month, 7 pm  - 9 pm,  The United Methodist Church, 111 Ryerson Avenue,                     Newton, NJ. For more information or to RSVP, email  Joann at molnajoa1@verizon.net or call Marty at  201-213-4178.
Online Support Group for Parents
LymeParents yahoo group.Open to anyone who is a parent or family member of a child with Lyme disease and/or other tick-borne infections. To join, go to: https://groups.yahoo.com/neo/groups/Lymeparents/info  Moderator: Dorothy Leland, LymeDisease.org
Lyme Connection Receives Elizabeth White Grant to Help Patients
Lyme Connection received a $25,500 three-year grant grant from The Community Foundation for Greater New Haven to support patients with medical expenses. These funds will be used to assist Connecticut residents in need of financial assistance in the diagnosis and treatment of Lyme and other tick-borne diseases from doctors following the International Lyme and Associated Diseases Society (ILADS) guidelines. Connecticut residents, who fall at or below 85% of the State Median Income Level, receive state or federal assistance are encouraged to apply.

The Community Foundation for Greater New Haven is a philanthropic institution that was established in 1928 as the community's permanent charitable endowment. Nurse practitioner Elizabeth (Betsey) White was loved throughout the Lyme community for her intelligence, kindness and commitment to supporting the needs of her fellow patients. Applicants must complete the application and submit with supportive documents. Families who are at or below 85% of the State Median Income or participate in state or federal assistance programs should consider applying. Click on link above for application.
Required documents:

• Proof of State/Federal assistance (HUSKY, MSP, SNAP, Energy assistance etc).
• Current Tax Return
• Most recent (2 months) bank statements for all bank accounts
• Proof of all income
• Insurance Coverage

Mail documents and application to:
Lyme Connection
C/o Karen Gaudian
400 Main Street
Ridgefield, CT 06877
Additional grants available to assist tick-borne disease patients
LymeAid 4 Kids (LA4K) - The Lyme Disease Association started LA4K fund in 2004 and has helped children all over the U.S. and in Canada. Developed with the help of author Amy Tan, the fund is for children who do not have/receive insurance coverage for Lyme disease treatment for children and have economic difficulties. Click HERE
LymeLight Foundation- Funds are available for patients age 25 or younger who can demonstrate a qualified financial need. Applicant must be an active patient of a Lyme-literate MD, ND, DO, PA-C, NP. NDs must have graduated from a CNME accredited institution. All practitioners must have prescribing rights in their state of practice. Must be a USA resident.Deadline: August 23, 2017 5pm PST, Notification: October 20, 2017. Click HERE.