Event Calendar
Jenny Rush Joins Wellness Support Group
Friday, May 8, 2015 1:30 pm - 3:00 pm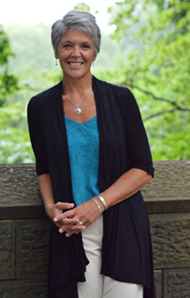 Location:
Ridgefield VNA, 2nd Fl, 90 East Ridge, Ridgefield
Description:
Jenny Rush from Lyme Thriving joins us as guest speaker this month.

Jenny has been a resident of Stamford, CT for over 25 years where she and her husband raised their two daughters. She left the corporate world to raise the children and enjoyed running her own web site development business from home, but began having to deal with debilitating chronic Lyme disease. After eventually recovering, Jenny chose not to return to her business but instead put her full attention on offering support to the Lyme community. For the last two years she has been leading free teleconference calls addressing the spiritual and emotional component of chronic illness. More recently she has begun to offer Lyme retreats and looks forward to continuing with these types of events. www.lymethriving.com

Jenny will be sharing about the moment that was the turn around toward healing, and the journey back to a profound sense of well being and eventual wellness. It was a journey that was punctuated with emotional breakdowns, each of which revealed a patterned way of being or thinking that no longer served her. This 'healing' process worked hand in hand with the treatment protocols in support of her body's healing. She will be sharing what she learned along the way about surrender, acceptance, self-responsibility, grieving, the hidden lessons underneath protocols and what she experienced as the greatest healing force.

Read more about Jenny's recovery and commitment to helping Lyme disease patients at www.lymethriving.com.

This is a free support group for Lyme disease patients focused on wellness practices.