Event Calendar
Lyme Conference and Health Fair
Tuesday, May 12, 2015 1:00 pm - 9:30 pm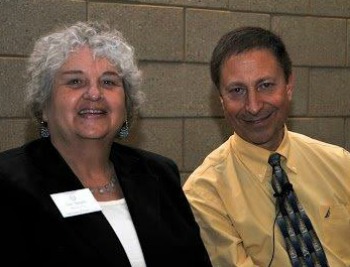 Location:
Western CT State University, West Side Campus Student Center, Danbury, CT
Description:
Lyme disease specialist and author Dr. Richard Horowitz is the keynote speaker for our ninth annual Lyme disease patient conference entitled " Lyme Disease: Why Can't We Get Better? From Symptoms to Solutions"

This event is free. No registration required.

Location: Western Connecticut State University Westside Student Center Ballroom in Danbury
Note that this university has two locations. This event is at the WESTSIDE Campus NOT downtown

1 p.m. - 4:00 p.m. Dr. Wiliiam Lee Cowden and Eva Sapi's afternoon Nutramedix workshop

6:00 p.m. Health Fair Opens featuring companies and practitioners specializing in the prevention, testing and ancillary treatment of tick-borne diseases.

7:00 p.m. Evening program begins with Lyme Disease Association President Pat Smith receiving our first "Courage in Advocacy Award." Dr. Horowitz then takes the stage to offer insight into the root causes for chronic illness and share his road map for recovery. Autographed copies of Dr. Horowitz's NYTimes bestselling book "Why Can't I Get Better? Solving the Mystery of Lyme & Chronic Disease" will be available for sale.

Award Recipient Pat Smith: Decades Fighting For Lyme Disease Patients

After Lyme disease struck her family, Pat began her advocacy work, expanding the scope of the Lyme Disease Assoc .to a national organization. She developed an Affiliates Network, as other groups around the country joined the LDA, supporting the efforts she led. She worked on federal legislation, and advised state groups on legislation that would further the cause of research and provide patients better access to Lyme knowledgeable doctors. She led the LDA's efforts in raising over a million dollars in funds toward the opening of the Lyme and Tick-Borne Diseases Research Center at Columbia University, an effort taken on jointly with Time for Lyme. Pat has provided research and education grants through the funds she has raised. Under her leadership, the LDA and Columbia University School of Medicine have sponsored annual scientific conferences that have focused on the latest research in tick-borne diseases.

Pictured are Pat Smith and Dr. Horowitz at an earlier Ridgefield event.

Travel Information

**Please be advised that the event takes place at Western Connecticut State University's Westside Campus. The campus is NOT within walking distance of the train station, so please plan your travel accordingly.

If you are looking for a hotel, these on Mill Plain Road and Old Ridgebury Road are close to the campus:
http://hiltongardeninn3.hilton.com/en/hotels/connecticut/hilton-garden-inn-danbury-DNBDHGI/index.html
http://www.cpdanbury.com/
http://www.marriott.com/hotels/travel/dxrsh-springhill-suites-danbury/
http://www.hiedanbury.com/

Taxi Services:
http://www.acabcompany.com/

HART Bus Schedules and Information:
http://www.hartransit.com/

You can find click-able versions of these links below in the "Related Links" section!