Event Calendar
Dr. Shawn Carney, ND to Speak at Evening Support Group
Thursday, November 8, 2018 5:00 pm EST - 7:00 pm EST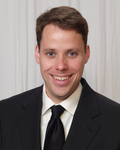 Location:
Lyme Connection Offices, Town Hall Annex, 66 Prospect St., Ridgefield
Description:
Support group for Lyme disease patients and their families.

Guest Speaker: Dr. Shawn Carney, ND

Topic: Gut Health and Sleep Support Strategies for Patients With Chronic Tickborne Illnesses

After graduating with honors as a double major in environmental science and philosophy from Purchase College in New York, Dr. Shawn M. Carney continued to pursue a fusion of these interests by undertaking a career in integrative medicine. He received a doctorate in naturopathic medicine from the University of Bridgeport after having worked for several engineering and environmental science firms and serving as a full-time emergency medical technician. Dr. Carney has studied in a wide array of settings including AIDS Project of Greater Danbury, Casa Hostas Rehabilitation Center of Bridgeport, and with physicians from the International Lyme and Associated Disease Society (ILADS). Dr. Carney is board certified and a licensed naturopathic physician in both Vermont and Connecticut, where he formerly served on the Board of Directors for The Connecticut Naturopathic Physicians' Association. He has been an adjunct professor at the University of Bridgeport College of Naturopathic Medicine and has been a featured guest on television and radio programs including CPR Dave and The Natural Housecall 89.5WPKN. Dr. Carney employs herbs, nutritional supplements, acupuncture, homeopathy, lifestyle medicine and low level laser therapy in his approach to optimizing health.

This is an open format support group. The goal is to generate supportive, positive energy between members, share information and experiences, and ask questions. There may be occasions that are topic focused with the theme coming from members' suggestions.

We follow the Ridgefield school schedule during inclement weather. Groups are always cancelled when school and/or after school activities are cancelled.