Locations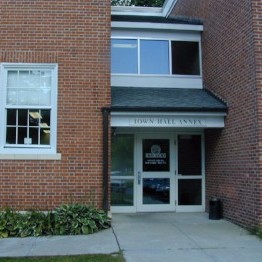 The Lyme Connection office is located on the ground floor in the Ridgefield Town Hall Annex building at 66 Prospect St. This building is located between the Venus building (also known as the "old Ridgefield Highschool Building") where the Ridgefield Playhouse is located and Yanity Gym. The Annex also houses the Town of Ridgefield Health and Building Departments. We are NOT located in the Town Hall building on Main St.
Hours: The office is open for scheduled events and support groups. Check our website calendar.
Address: 66 Prospect St., Ridgefield, CT 06877
Many of our programs and support groups take place in other locations. Please check your event information carefully on our calendar.
Mailing:
400 Main St.
Ridgefield, CT 06877
Support Group:
66 Prospect St., Ridgefield

E-mail info@lymeconnection.org