Welcome to Lyme Connection
Lyme Connection represents patients, family members, practitioners, researchers and community members committed to ending the suffering caused by tick-borne diseases. We educate the community about prevention and early diagnosis and support patients.
Our goal is to connect patients with compassionate care, helpful services and fellow patients. We offer the encouragement and validation needed to make it through what is often a daunting challenge. Come join us.
Columbia University/LDA - 18th Annual Lyme CME Conference
Lyme & Other Tick-Borne Diseases:
What Clinicians Need to Know about an Expanding Epidemic
Hilton Penns Landing, Philadelphia, PA
September 23-34, 2017
This conference is designed for medical & health professionals & researchers. The conference is also open for the general public to register. Adults only.
Click HERE for registration information.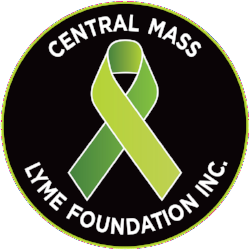 The Central Mass Lyme Foundation, Inc. will host its 3rd Lyme Disease Conference on Saturday, September 23. This event will explore the complexities of Lyme and other vector-borne diseases and include presentations by experts in primary care, research, testing, and much more. Learn about the facts of Lyme disease and how you can protect yourself and your family. TICKETS ARE ONLY $10.00 EACH.Registration starts at 8:30 and the event runs from 9:00 to 4:30. Click HERE for tickets.
Grant Available to Assist Lyme Patients
Lyme Connection is pleased to announce the organization has received the Elizabeth White Grant from The Community Foundation for Greater New Haven.  This $25,500 three-year grant will be used to assist Connecticut residents in need of financial assistance in the diagnosis and treatment of Lyme  tick-borne diseases. For application details, click HERE.
Dr. Robert Bransfield is one of the many mental health professionals joining Lyme Connection for our 6th Annual Professional Conference this October. Click HERE for more details.
In the News...
Posted on 09/11/2017

Posted on 09/10/2017