Welcome to Lyme Connection
Lyme Connection represents patients, family members, practitioners, researchers and community members committed to ending the suffering caused by tick-borne diseases. We educate the community about prevention and early diagnosis and support patients.
Our goal is to connect patients with compassionate care, helpful services and fellow patients. We offer the encouragement and validation needed to make it through what is often a daunting challenge.
Come join us.
Have you heard about our grants?
Lyme Connection received a $25,500 three-year grant grant from The Community Foundation for Greater New Haven to support patients with medical expenses. These funds will be used to assist Connecticut residents in need of financial assistance in the diagnosis and treatment of Lyme and other tick-borne diseases from doctors following the International Lyme and Associated Diseases Society (ILADS) guidelines. Connecticut residents, who fall at or below 85% of the State Median Income Level, receive state or federal assistance are encouraged to apply. Read more HERE.
Give a Gift to Lyme Connection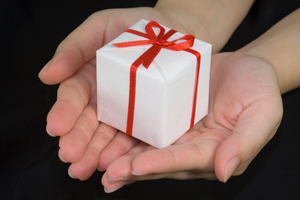 Even the smallest donations help Lyme Connection grow. Please consider an end of year gift to support our year-round free patient programs.  Happy holidays!
COMING EVENTS ...
Thursday, December 27, 2018 5:00 pm - 7:00 pm

Thursday, January 10, 2019 5:00 pm - 7:00 pm

Wednesday, January 23, 2019 10:00 am - 12:00 pm
 Meetings and events are always canceled when Ridgefield schools are closed. Check HERE for cancellations.
Backyard Prevention Film is a Wrap
We're rolling out the (Lyme) green carpet to showcase a new tickborne disease prevention short film series at the Ridgefield Playhouse. Spray Safe, Play Safe: Tick Control Gets Reel, was created to help New England families make informed choices about managing ticks in their backyards.  These short films answer frequently asked questions about backyard tick management, with special emphasis on safe and effective use of pesticides.Bring the whole family for a free barbecue, giveaways, tick control information and photo ops with Fran the Tick! Order free tickets HERE.
Don't miss our emails. Sign Up here.
In the News...