Welcome to Lyme Connection
Lyme Connection represents patients, family members, practitioners, researchers and community members committed to ending the suffering caused by tick-borne diseases. We educate the community about prevention and early diagnosis and support patients.
Our goal is to connect patients with compassionate care, helpful services and fellow patients. We offer the encouragement and validation needed to make it through what is often a daunting challenge. Come join us.
Two September Lyme Conferences
Columbia University/LDA - 18th Annual Lyme CME Conference
Lyme & Other Tick-Borne Diseases:
What Clinicians Need to Know about an Expanding Epidemic
Hilton Penns Landing, Philadelphia, PA
September 23-34, 2017
This conference is designed for medical & health professionals & researchers. The conference is also open for the general public to register. Adults only.
Click HERE for registration information.
Saturday, September 23, 2017
9am to 4:30pm
Learn about the facts of Lyme disease and how you can protect yourself and your family.
Click HERE for registration information.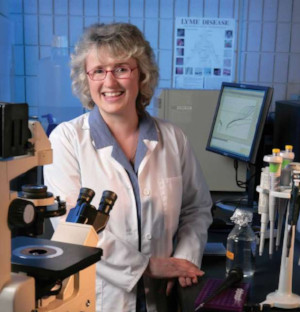 Dr. Eva Sapi, a Biology professor at the University of New Haven, is known to many in the Lyme community because of her work identifying Borrelia burgdorferi persister cells and colonies. Dr. Sapi was recently in the news for her 2015 research looking at the affects of three antibiotics,  as well as the whole leaf extract of the plant Stevia rebaudiana, on different morphological forms of Borrelia burgdorferi. Bb occurs as a spirochete, a round body, and biofilm and these forms respond differently to antibiotics. In this research, Dr. Sapi found that Stevia leaf extract in liquid form significantly reduced all forms of Bb. Previously, the antibiotics doxycycline, cefoperazone, daptomycin in combination, but not individually, were found effective against Borrelia persisters. A clinical trial is being conducted to see if anecdotal reports of improvement can be quantified. Note that it is the liquid, and not the powdered extract of whole leaf Stevia rebaudiana, that was discussed in this research. This year, Lyme Connection awarded Dr. Sapi its first "Courage in Research Award."
Thursday, August 24, 2017 5:00 pm - 7:00 pm

Thursday, September 14, 2017 5:00 pm - 7:00 pm

Thursday, September 28, 2017 5:00 pm - 7:00 pm
Grant Available to Assist Lyme Patients
Lyme Connection is pleased to announce the organization has received the Elizabeth White Fund Grant from The Community Foundation for Greater New Haven. This is the second year in a row Lyme Connection has been chosen for this honor. This $25,500 three-year grant will be used to assist Connecticut residents in need of financial assistance in the diagnosis and treatment of Lyme and other tick-borne diseases. The Community Foundation for Greater New Haven is a philanthropic institution that was established in 1928 as the community's permanent charitable endowment. For application details, click HERE.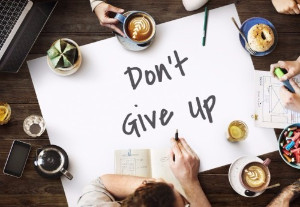 In the News...