Welcome to Lyme Connection
Lyme Connection represents patients, family members, practitioners, researchers and community members committed to ending the suffering caused by tick-borne diseases. We educate the community about prevention and early diagnosis and support patients. Our goal is to connect patients with compassionate care, helpful services and fellow patients. We offer the encouragement and validation needed to make it through what is often a daunting challenge. Come join us.
---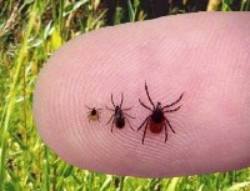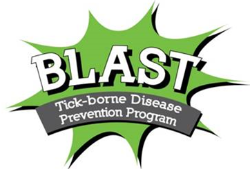 Lyme Connection's tick-borne disease prevention efforts focus on the BLAST Lyme Disease Prevention Program. This nationally recognized educational effort was created by the Ridgefield Health Department in 2008.The program is based on peridomestic Lyme disease prevention research conducted in Connecticut. The BLAST acronym – Bathe after outdoor activity, Look for Ticks and rashes, Apply repellent, Spray the yard and Treat pets - highlights five key evidence-based steps that may reduce the risk of tick-borne illnesses. Learn more about our top tips HERE.
Thursday, July 13, 2017 5:00 pm - 7:00 pm
Grant Available to Assist Lyme Patients
Lyme Connection is pleased to announce the organization has received the Elizabeth White Fund Grant from The Community Foundation for Greater New Haven. This is the second year in a row Lyme Connection has been chosen for this honor. This $25,500 three-year grant will be used to assist Connecticut residents in need of financial assistance in the diagnosis and treatment of Lyme and other tick-borne diseases. The Community Foundation for Greater New Haven is a philanthropic institution that was established in 1928 as the community's permanent charitable endowment. For application details, click HERE.
In the News...
Posted on 06/26/2017

Posted on 06/26/2017