Welcome to Lyme Connection
Lyme Connection represents patients, family members, practitioners, researchers and community members committed to ending the suffering caused by tick-borne diseases. We educate the community about prevention and early diagnosis and support patients. Our goal is to connect patients with compassionate care, helpful services and fellow patients. We offer the encouragement and validation needed to make it through what is often a daunting challenge. Come join us.
Prevention Talk at Ridgefield Library
Dr. Neeta Connally
Tick-borne disease prevention expert Dr. Neeta Connally and Master Gardner Tessa O'Regan are teaming up to teach effective strategies for staying safe from ticks. The program will take place at the Ridgefield Library on Saturday, May 6 from 10:00 a.m. to 11:30 a.m. Whether you're a weekend gardener or avid hiker, pet owner or parent, you'll benefit from hearing the latest research on disease prevention along with landscaping tips for reducing ticks in your yard.
This program covers the complete "tool box" of prevention options and provides the perfect opportunity to ask questions. Everyone will leave with a free tick tweezer … just in case. Dr. Connally is an associate professor of biology and oversees the Tickborne Disease Prevention Laboratory at Western Connecticut State University
11th Annual Lyme Patient Conference
Dr. Tom Moorcroft
The 11th Annual Lyme Connection Patient Conference and Health Fair -- Beyond Lyme: Redefining the Future of Tickborne Diseases-- is set for Thursday evening, May 18. Featured speakers include Dr. Tom Moorcroft, Dr. Elena Frid and Dr. Eva Sapi, experts in tick-borne disease treatment and research. The free event will once again be held at Western Connecticut State University in the Westside Campus student center ballroom. The conference will include a health fair with exhibitors offering related services and products.The health fair begins at 5 p.m. and speakers at 7 p.m. No pre-registration is required.
 Support Groups are canceled when Ridgefield Schools or after-school activities are canceled due to inclement weather. Click HERE for info.
Lyme Madness Author Coming in May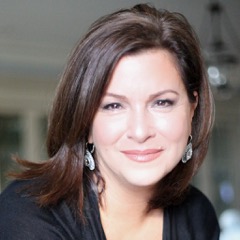 Author Lori Dennis
Join us on May 2 for the Ridgefield Library and Lyme Connection's special  evening presentation with Lyme Madness author Lori Dennis. Lyme Madness: Rescuing My Son Down The Rabbit Hole of Chronic Lyme Disease, now available on Amazon, chronicles the author's and her adult son's medical odyssey and provides a platform for the many voices of chronic Lyme sufferers and their loved ones. Click HERE for event details and free registration.
In the News...