13th Annual Lyme Patient Conference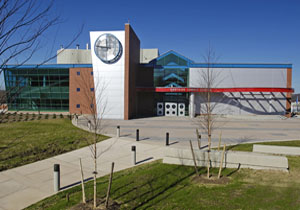 Experts from diverse fields collaborating to advance Lyme disease research, treatment and education will showcase their latest projects at Lyme Connection's 13th Annual Patient Conference and Health Fair.
Date: Thursday evening, May 16
Location: Western Connecticut State University's Westside Campus Student Center The university has two campus locations. The Westside Camous is located at t 43 Lake Ave. Extension in Danbury, Connecticut
FREE and open to the public
Doors open at 5:00 p.m - Health Fair featuring tick-control products, Lyme-literate practitioners, testing laboratories and a wide range of manufacturers offering prevention and patient support services.
Evening program begins at 7:00 p.m. with the presentation of Lyme Connection's second "Courage in Patient Care Award" to Dr. Kenneth Liegner. Dr. Liegner is a board certified internist with training in pathology and critical care medicine and an International Lyme and Associated Diseases (ILADS) member. His book, In the Crucible of Chronic Lyme Disease, provides a detailed account of his 30 plus years diagnosing and caring for patients suffering from Lyme disease and related disorders. Dr. Liegner's work has focused on the serious morbidity and mortality caused by tickborne diseases. He has emphasized the urgent need for widespread clinical availability of improved methods of testing and treatment for Lyme disease in all its stages. His practice is based in Pawling, NY.
Attendees will then hear from two internationally acclaimed speakers, Lyme Disease Association (LDA) President Patricia Smith and tick-borne diseases specialist Dr. Robert Bransfield. Ms. Smith is in her 22nd year as president of the all-volunteer run national non-profit LDA. She is a member of the Federal HHS Tick-borne Disease Working Group, Columbia University's Lyme & Tick-Borne Diseases Research Center Advisory Committee, the Food & Drug Administration's (FDA) PESP Partnership and the national Tick IPM Working Group. Ms. Smith is recognized for her outstanding efforts to raise funds for research, spread awareness, secure legislation and support patients.
Dr. Robert Bransfield is a clinical associate professor at Robert Wood Johnson Medical School, past president of the International Lyme and Associated Diseases Society (ILADS) and past President of the New Jersey Psychiatric Association. He is board certified by the American Board of Psychiatry and Neurology in Psychiatry, is certified in Clinical Psychopharmacology by the American Society of Clinical Psychopharmacology and is a Distinguished Life Fellow of the American Psychiatric Association.
A question and answer session will conclude the evening.
This is the 13th annual patient event Lyme Connection has held at WestConn and marks the 16th year the group has provided education, patient support and advocacy for tick-borne diseases in the Greater Danbury area.
Admission is free thanks to the support of this year's sponsors: Dr. Roseann Capanna-Hodge, IGeneX, Inc., and Tick Box Technology Corporation.