Southern Tier Lyme Support and Binghampton University Event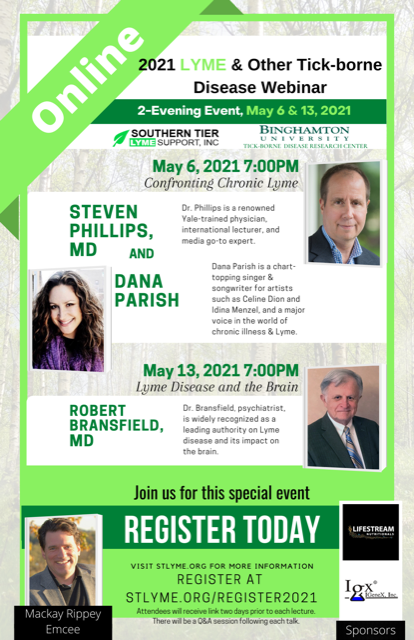 Our first webinar session (May 6, 7:00 pm) will feature renowned physician Dr. Steven Phillips and singer/songwriter Dana Parish. Their recently released book, Chronic, has been described as "…a fascinating, superbly researched dive into the mysteries of autoimmune diseases and provides critical insights to patients and clinicians." – Ying Zhang, MD, Ph.D. Johns Hopkins University.
Southern Tier Lyme Support and Binghamton University are proud to present a two-evening web-based event that explores the latest information on Lyme and Other Tick-borne Disease.