Welcome to Lyme Connection
Lyme Connection represents patients, family members, practitioners, researchers and community members committed to ending the suffering caused by tick-borne diseases. We educate the community about prevention and early diagnosis and support patients.
Our goal is to connect patients with compassionate care, helpful services and fellow patients. We offer the encouragement and validation needed to make it through what is often a daunting challenge.
Come join us.
Betsey White Lyme Patient Grant Available to Connecticut Residents
Dr. Deb Bossio at Sept. Support Group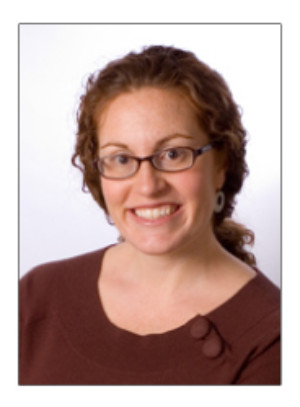 Dr. Deb Bossio, ND will discuss the importance of detox in treatment and recovery at the September 27 support group meeting. For treatment of Lyme and coinfections to be successful, the body must be able to evacuate waste effectively. Finding an efficient and manageable detox routine that works for you is vital. Dr Bossio will explain the importance and necessity of detoxification and review a variety of medical and natural options.There will be time for questions and discussion after her presentation.
Even if you currently follow a detox routine, come learn about other effective options. The support group meets from 5 p.m. to 7 p.m. at 66 Prospect St. in Ridgefield. Admission is free and all are welcome.
COMING EVENTS ...
Thursday, August 23, 2018 5:00 pm - 7:00 pm

Thursday, September 13, 2018 5:00 pm - 7:00 pm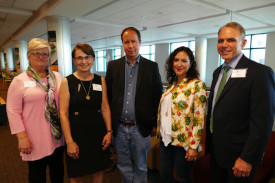 Lyme Connection's Karen Gaudian and Jennifer Reid with Dr. Steven Phillips, Dana Parish and Lew Leone.(l.to r.)
Lyme Connection's 12th Annual Patient Conference and Health Fair on May 17 welcomed over 450 attendees and exhibitors. Doors opened at 5:00 p.m.with a Lyme-focused health fair featuring 30 exhibitors featuring tick-control products, Lyme-literate practitioners, diagnostic laboratories, and manufacturers offering prevention and patient support services.
The evening program began at 7:00 p.m. with the presentation of Lyme Connection's second Courage in Journalism Award to Lew Leone, vice president and general manager of WNYW-FOX 5 TV.  Attendees then heard from internationally acclaimed speakers: Wilton, Connecticut based internist and tick-borne diseases specialist Dr. Steven Phillips; Duke University Oncologist Dr. Neil Spector and patient advocate Dana Parish.
A complete recording of the evening's presentations is available HERE.
Don't miss our newsletters. Sign Up here.
In the News...
Posted on 07/26/2018

Posted on 07/26/2018

Posted on 07/10/2018